Spring 2017
Spring is finally here and it's not just nature showing signs of growth; the Australian economy is also bearing fruit.
Most of the top 200 ASX-listed companies have now announced their results for the 2017 financial year and the overall report card is good. According to CommSec, 90 per cent of companies reporting full-year results turned a profit while 91 per cent paid a dividend. Earnings were up a combined 67 per cent on a year ago, dividends were up 10 per cent and cash levels rose 27 per cent to almost $108 billion. The strongest sectors were mining, which benefited from stronger commodity prices and cost cutting, followed by food companies, REITs and companies dependent on the housing market. Dragging the chain were consumer-focused and media companies.
A healthy outlook for the job market was reflected in a fall in unemployment from 5.7 per cent to 5.6 per cent in July, although wage growth is still sluggish – up just 0.5 per cent in the June quarter for an annual rate of 1.9 per cent. The NAB business conditions index rose to a 9-year high of 15 points in July while the business confidence index also firmed 8.4 points to 11.7. Consumers are less positive, with the weekly ANZ/Roy Morgan consumer confidence rating lifting off a 12-month low to finish August at 113.5. The Australian dollar remains a challenge for exporters, firming to end the month close to US80c.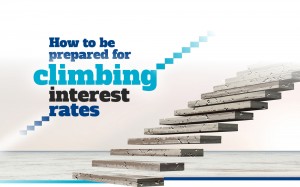 How to prepare for climbing interest rates
Interest rates have been low for so long it's tempting to think low rates are the new normal. So when the Reserve Bank suggests that a cash rate of 3.5 per cent is the new 'neutral', people take notice. Even the Prime Minister warned Australian householders to prepare for higher interest rates ahead.i
The official cash rate has been held at a record low of 1.5 per cent since August 2016, but in recent months the Reserve Bank has begun preparing the ground for higher rates. The Reserve Bank says it now considers the 'neutral' cash rate to be 3.5 per cent. Neutral is central bank-speak for the sweet spot where growth is supported without pushing inflation too high.
Then in a speech on July 26, Reserve Bank Governor Philip Lowe made it clear that rates will only rise once there's a gradual lift in wages growth and inflation.ii As things stand, he's in no hurry.
Wages, inflation keep rates low
Annual wages growth is currently… Read more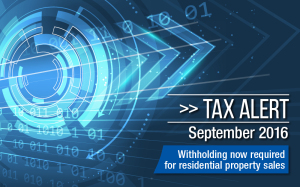 Tax Alert September 2017
SMSFs face new tax report
Following the flurry of new tax rates and super changes that commenced on 1 July 2017, the ATO has moved back into more traditional territory with its announcements in the new financial year.
Here's a roundup of what's new in the tax world:
SMSFs to prepare for more reporting
The ATO has announced additional information on its new SMSF 'event-based reporting' regime. With a planned start date of 1 July 2018, the regime will require SMSFs to file a new report called a Transfer Balance Account Report (TBAR).
Where an SMSF member is also a member of an APRA-regulated super fund, the new reporting requirements took effect from 1 July 2017.
TBARs are separate to the traditional SMSF annual return and are designed to allow members who are close to their $1.6 million transfer balance cap to get timely information to help them make any necessary adjustments.
The new report will cover credits and debts affecting SMSF members'… Read more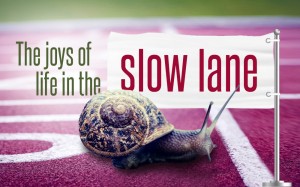 The joys of life in the slow lane
Have you ever caught yourself getting frustrated at your internet speed, or how long someone is taking to respond to an email, or the snail's pace of a delivery?
In the era of instant gratification, it's hard to remember that it was not always this way. Those emails and files that are cluttering up your outbox? Not that long ago they would have taken weeks to get to the other side of the world, not seconds. And unless you were part of the upper crust, there was no such thing as having chef-made meals delivered straight to you at the press of a button.
Fast food, fast technology, fast conversations – while the pace of life speeds up, there is a growing movement that promotes the benefits of taking it slow for a change.
The slow movement
The 'slow movement' is a collective noun for groups of people who advocate a variety of 'slow' – i.e. manual, old-school, physical-effort-required – ways to do things. Slow advocates believe it's the secret to… Read more