Autumn 2018
Autumn is here, and not a moment too soon after a prolonged heatwave over summer. The Winter Olympics provided some welcome relief from the heat at home, and even though we failed to score gold at Pyeongchang we came away with two silver medals, one bronze and some promising young athletes to celebrate.
In the US, there was relief when the US Federal Reserve reported to Congress on February 23 that it was comfortable with the inflation outlook and not inclined to lift rates more than three times this year. Global shares stabilised after their recent volatility.
In Australia, the Reserve Bank has indicated rates are likely to remain on hold for some time to encourage wage growth. Reserve Bank Governor Phillip Lowe told the House of Representatives Standing Committee on Economics he would like to see wage growth of 3.5 per cent. Instead, the Wage Price Index rose 2.1 per cent in the year to December, just above inflation of 1.9 per cent, with public sector wages (up 2.4 per cent) growing faster than private sector (1.9 per cent).
On a positive note, corporate profits were solid in the six months to December, with a record 94 per cent of companies reporting a profit, although only 57 per cent lifted profit. Unemployment fell from 5.6 per cent to 5.5 per cent in January and consumer sentiment continues to recover. The ANZ/Roy Morgan consumer confidence rating rose 2.3 per cent in the final week of February to 117.9, well above the historic average. The strengthening US dollar saw the Aussie dollar fall from over US81c in January to around US78.5c by the end of February.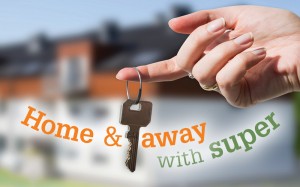 Home and away with super
Australians buying their first home or downsizing in retirement are about to receive a helping hand thanks to new superannuation rules which come into effect on July 1. From that date, first home buyers will be able to contribute up to $30,000 into their super fund towards a home deposit while downsizers can put up to $300,000 of the proceeds of selling the family home into super.
This new measure has been devised to assist first home buyers, many of whom have struggled to save a deposit as rising prices put even entry level properties out of reach.
At the other end of the scale, the change is envisaged to help older homeowners who frequently find themselves in large houses while trying to survive on a modest super balance or the aged pension.
Here's how the Federal Government hopes to improve the situation at both ends of the property market.
Buying a home
Under the new First Home Super Saver (FHSS) scheme, individuals can arrange for up to $30,000 to be… Read more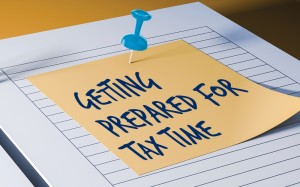 Getting prepared for tax time
Are you a tax procrastinator? Putting off all thoughts of tax planning until the last week of June is not uncommon, but it's likely to be a missed opportunity to reduce the tax you pay and maximise your income. The sooner you set your mind to organising yourself and your business for the end of the financial year, the better off you will be.
Whether it's your personal income tax or company tax, there are strategies you can employ to improve your position.
Small business tax cut
The corporate tax rate for 2017-18 has been cut from 30 per cent to 27.5 per cent for businesses with a turnover of up to $25 million. The previous year this lower rate only applied to businesses with turnover less than $10 million.
While the new small business tax cut will provide some welcome relief, this year will be the last time you can qualify for an immediate tax deduction for purchases in your business worth less than $20,000.
This tax break is due to expire on June 30,… Read more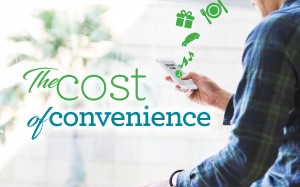 The true cost of convenience
"I should eat healthier… is that salad place in our delivery range yet?"
"Here, use my phone and just buy it on my account."
If any of these quotes sound familiar – whether you've heard them, or said them yourself – you're not alone. Thanks to technology, we have convenience at our fingertips. And we love it! Food delivery apps like Uber Eats and Deliveroo are amongst some of the most downloaded on both the App Store and in Google Play. Aussies take millions of Uber trips per month.i
For some of us, it's still a bit of a novelty – tapping the screen a few times and having a driver, meal or groceries show up at the door in minutes. Or even a new outfit the same day. For many others, it's become a part of our everyday lives. We can't imagine fitting everything in to our busy schedules without the help of these services. And it's true – many of these convenience services do save us a lot of time and stress. But it all comes at a cost. A cost that's all too… Read more